Saverio's Stone Fire Bistro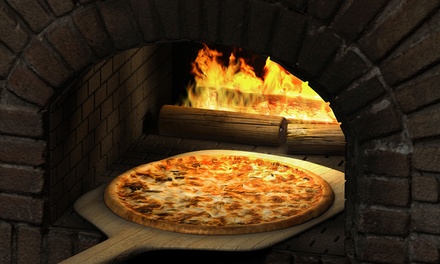 $10 for an Italian Meal for Two at Saverio's Stone Fire Bistro ($25 Value)
Get $20 worth of food from the menu at Saverio's Stone Fire Bistro, plus two soft drinks for $10. That's a good deal. See the menu.
This is a Groupon deal. If you haven't used Groupon before, they'll set you up with an account during the purchase process. See the Groupon deal details and make your purchase.
The deal is good for 90 days after purchase.