Kossar's Bialys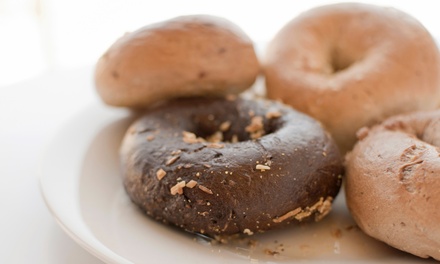 One or Two Dozen Bagels and Bialys at Kossar's Bialys (50% Off)
Pay just $6 for a dozen bagels and bialys (or $12 for two dozen) with this deal from Groupon.  Regular price is $12 for a dozen and $24 for two dozen.
Kossar's Bialys has been making handmade bialys for over 65 years. In 1998 they decided to start making bagels too. And they're pretty darned good at it. Saveur Magazine named their bagels the best in New York City in 1998. Huffington Post recently listed Kossar's as one of the five best bagel spots in NYC.
If you're not sure what a bialy is, check out this article from Huffington Post. (Or visit the Smitten Kitchen for a good how-to-make-them post).
Kossar's is located in the Lower East Side of Manhattan, at 367 Grand Street.
See the Groupon Kossar's offer deal details and make your purchase.
********
Subscribe to the NYC Cheap Travel Newsletter and stay up-to-date on the latest NYC deals and money-saving travel information.